The new Exercycle Smart Bike's geometry is based on the BH Aerolight, offering ergonomics and a postural feeling very similar to that of a road bike. Taking care of every last detail, it is a product that offers multiple options for the cyclist to enjoy a hyper-realistic experience in their workouts at home.
The new Exercycle features adjustable cranks from 165 to 175 mm, multi-position handlebars that allow you to adjust the bike's reach and an emergency brake.
BH breaks the barriers of home training and outdoor routes to offer the user the best experience during the practice of their favourite sport.
CONNECTIVITY

FTMS Bluetooth Module

EMS

100% silent electromagnetic resistance system
Key points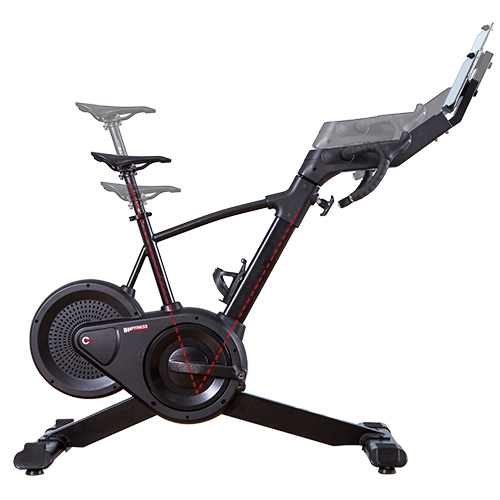 GEOMETRÍA
El diseño del cuadro en V permite que la bicicleta pueda adaptarse a tallas desde la S a la XL garantizando el máximo grado de rendimiento durante el ejercicio.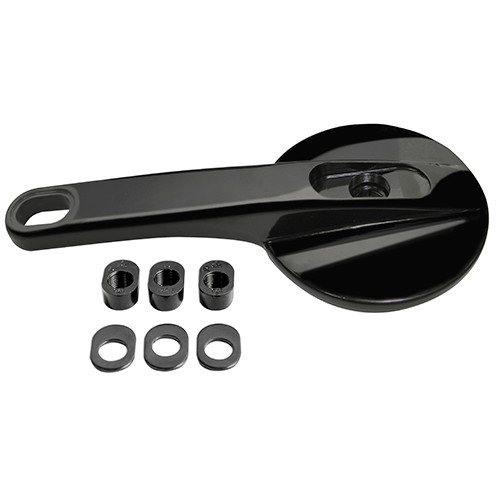 Adapta la longitud de bielas
Regula la longitud de la bielas entre 170, 172,5 y 175 mm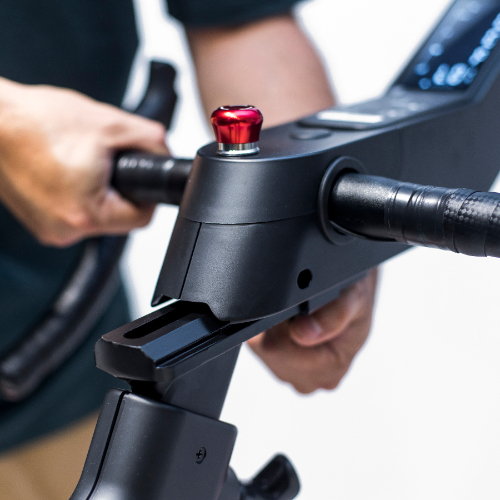 Ajuste manillar multiposición
Ajusta fácilmente el reach de la bicicleta gracias al ajuste multiposición del manillar.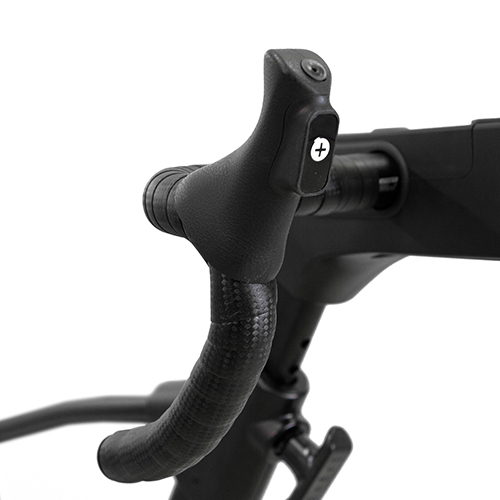 CAMBIOS INTEGRADOS
Los cambios en el manillar cumplen una función práctica: ofrecer al usuario la posibilidad de cambiar la resistencia sin modificar su postura.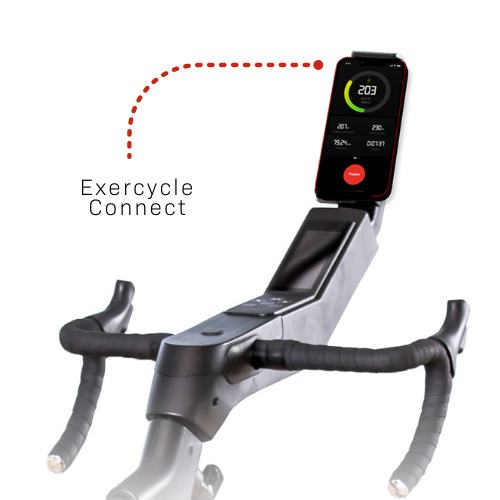 EXERCYCLE CONNECT APP
Lleva tu Smart Bike al siguiente nivel con la App Exercycle Connect. Trackea analiza y comparte tus entrenamientos de ciclismo.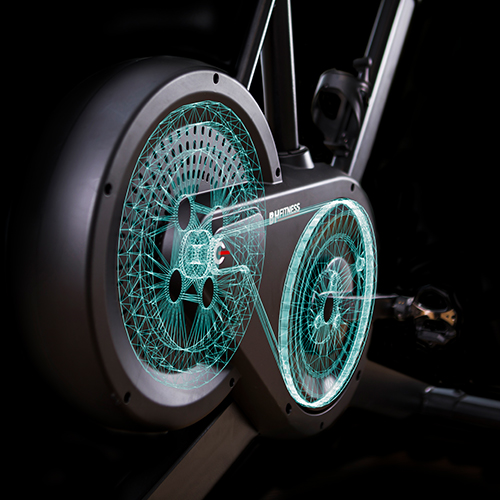 SISTEMA DE RESISTENCIA ELECTROMAGNÉTICO
El sistema de resistencia electromagnético permite una regulación de la intensidad muy precisa y progresiva.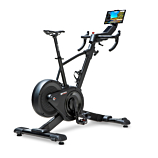 | | |
| --- | --- |
| Use frequency | Intensive |
| Maximum user weight | 150kg |
| Flywheel (kg) | 11kg EMS |
| Braking system | Electromagnetic |
| Transmission | Poly-V belt |
| Length | 140-144cm |
| Width | 61cm |
| Height (cm) | 114-136cm |
| Weight | 48,6 Kg |
| Distance between saddle and pedals (max) | 86-96 cm |
| Distance from saddle to handlebars | 50-71 cm |
| Flywheel cover | Yes |
| Transport wheels | Rollers |
| Handlebar | Road |
| Handlebars adjustement | Horizontal and Vertical |
| Saddle type | SILL BH ERGO-G NG AFM CROMO |
| Seat adjustment | Horizontal and vertical |
| Pedals | Mixed |
| Bottle holder | Yes |
| Real watts | 1500w en situaciones realistas |
| Gradient | 0-25% |
| Q Factor | 152mm |
| Road bike gears | CES (Cambio electrónico secuencial) |
| Smartphone and tablet support | Hasta 12,9" |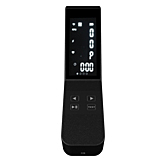 | | |
| --- | --- |
| Screen | LCD+Backlit |
| Intensity levels | 24 |
| Random program | - |
| Test de fitness | - |
| Test de recuperación | - |
| Body Fat Test | - |
| Steady Watt | - |
| Measurements | Calories, Distance, Heartrate, RPM, Speed, Time, Total Distance, Watts |
| Telemetric Heartrate | Yes, optional chest belt |
| Fitness Apps | Yes |
| Conexión MP3 | - |
| Smartphone/Tablet holder | Yes |
| Compatibility | iOS, macOS, Android |